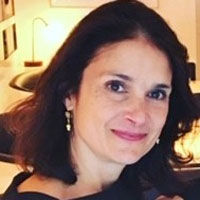 Julieta V. Lozano
Keynote
Bureau Chief, Major Economic Crimes Bureau
New York County District Attorney's Office
Show more
Julieta V. Lozano has served as an Assistant District Attorney in the New York County District Attorney's Office since 2010. She was promoted to her current position as Bureau Chief of the Major Economic Crimes Bureau ("MECB") in 2020; between 2014 and 2020 she served as Deputy Bureau Chief of MECB. In her role as Bureau Chief, Julieta supervises and handles complex financial criminal investigations and prosecutions, including investor fraud, money laundering, securities fraud, illicit money movement, environmental crimes, art fraud, and bank sanctions matters. She also supervises and investigates public corruption matters involving public servants, including elected officials, and government agencies. Since 2017, Julieta has been cross-designated as a federal prosecutor, serving as a Special Assistant United States Attorney in the Southern District of New York, where she was a member of the investigative and trial team for an international multi-level-marketing fraud scheme involving the sale of a purported cryptocurrency. Between 1999 and 2007, Julieta worked for the New York State Attorney General's Office investigating and prosecuting white-collar and environmental criminal matters, and serving as Chief of the Environmental Crimes Unit, and later, Assistant Deputy Attorney General for the Criminal Division. Her prior positions also include Assistant Director of Policy and Assistant Secretary for the Environment for New York Governor Eliot Spitzer, and Queens County District Attorney's Office prosecutor. Julieta is a graduate of Williams College and the Georgetown University Law Center.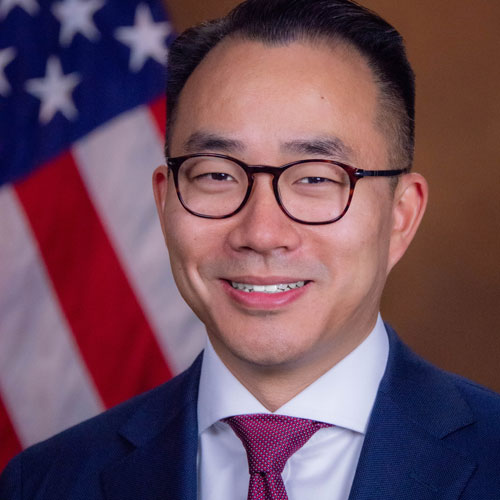 David Lim
Co-Director for KleptoCapture Taskforce (TFKC)
US Department of Justice (DOJ)
Show more
David Lim is Co-Director for the U.S. Department of Justice's Task Force KleptoCapture ("TFKC"), an interagency law enforcement task force dedicated to enforcing the sweeping economic sanctions, export restrictions and economic countermeasures that the United States imposed in response to Russia's invasion of Ukraine. In that role, David oversees the investigation and prosecution of violations of U.S. sanctions and export control laws, and supervises the task force's efforts to seize and forfeit the assets of individuals and entities who violate U.S. law. Prior to this role, David served as National Coordinator of the Disruptive Technology Strike Force, a joint venture between the U.S. Departments of Justice and Commerce to enforce U.S. laws protecting U.S. advanced technologies. As National Coordinator, David oversaw the operations of fourteen strike cells charged with investigating the unlawful acquisition of sensitive U.S. technology by hostile nation-state actors.
Before assuming his roles on the task force and strike force, David served as a Trial Attorney in the Counterintelligence and Export Control Section (CES) of the U.S. Department of Justice's National Security Division, where he investigated and prosecuted federal crimes related to national security, specializing in export controls and economic sanctions. Before joining CES, David served as Senior Counsel to the Assistant Attorney General for the Criminal Division where he oversaw the national security and international law portfolios. David began his legal career as an Assistant District Attorney in the Philadelphia District Attorney's Office. David received a Juris Doctor degree from Syracuse University College of Law, a Master of Art in International Relations from the Maxwell School of Citizenship and Public Affairs, and a Bachelor of Arts degree in International Relations from Boston University.
Artie McConnell
Assistant United States Attorney, Deputy Chief, National Security and Cybercrime Section
US Attorney's Office – Eastern District of New York
Show more
Artie is the Deputy Chief of the National Security and Cybercrime Section at the United States Attorney's Office for the Eastern District of New York. He heads the Office's global sanctions and export control program, and is the Office liaison for both Task Force Kleptocapture and the Disruptive Technology Strike Force.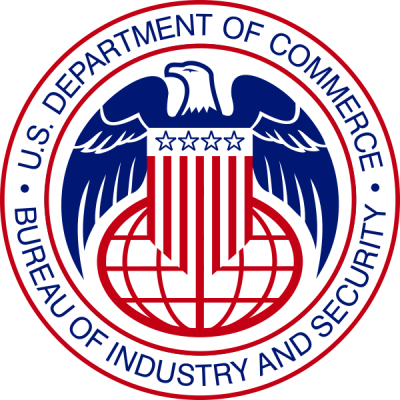 Christopher O'Neill
Special Agent
Bureau of Industry and Security (BIS)
Show more
Christopher O'Neill is a Special Agent with the U.S. Department of Commerce, Bureau of Industry and Security, Office of Export Enforcement, assigned to the New York Field Office.
Christopher has been a Special Agent for the U.S. Government since 2010. Christopher has been a Special Agent with the Office of Export Enforcement since 2016 where he is primarily responsible for conducting criminal and administrative investigations concerning the illicit procurement of export-controlled commodities and technologies. Christopher began his federal law enforcement career as a Special Agent with the Air Force Office of Special Investigations where he was responsible for the protection of, and conducting counterintelligence investigations pertaining to, Air Force and Department of Defense Research, Development, and Acquisition programs.
Christopher is a veteran of the U.S. Navy. He holds a Master's in Public Administration (Administration of Justice) with a Graduate Certificate in Science, Technology, and Security Studies from George Mason University; a Master's in Criminal Justice with an Advanced Certificate in Terrorism Studies from John Jay College of Criminal Justice; and a Master's in International Crime and Justice with an Advanced Certificate in Transnational Organized Crime from John Jay College of Criminal Justice.
Christopher is a recipient of the Office of Export Enforcement David R. Nardella – Special Agent of the Year Award for 2022. Christopher is a recipient of the Air Force Office of Special Investigations, Special Projects (PJ) Civilian Agent of the Year Award for 2014.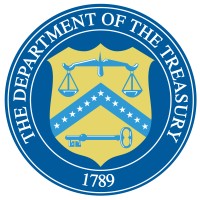 Iris Pilika
Senior Compliance Officer
Office of Foreign Assets Control (OFAC)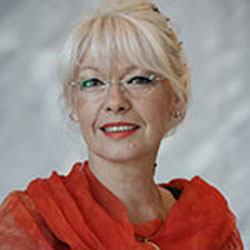 Ms. (Dipl. Ing.) Tatjana Dobrovolny
Senior Expert Compliance Programs and Systems Solutions
Raiffeisen Bank International Group
Show more
Ms. Tatjana Dobrovolny is a Senior Expert for Compliance programs and system solutions for Financial Crime Prevention and Detection. Her expertise covers Anti Money Laundering (AML), Combating Terrorism Financing / Financial Sanctions (CTF/FiSa) and Monitoring of Securities Transactions in Raiffeisen Bank International Group including CEE and CIS subsidiaries. Ms. Dobrovolny is also Chairman/Chairwomen of the Raiffeisen Change Advisory Board for Compliance solutions and Chief Product Owner for implementation of the Financial Crime Prevention and Detection systems. Her focus includes design and implementation of a range of policies, procedures and effective IT systems for Sanctions screening and AML monitoring of transactions.
Ms. Dobrovolny is with Raiffeisen Compliance for over 15 years serving also in sensitive data analytics and forensic investigations, having a degree in Electrical Engineering and Computer Science from the University of Electrical Engineering in Belgrade.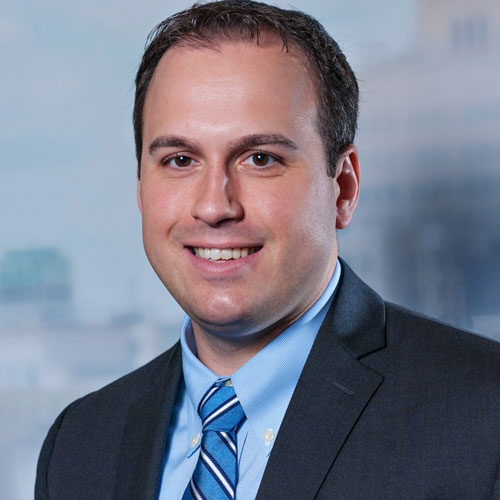 Pete deVolpi
Wholesale Advisory, VP – Global Financial Crimes Division
MUFG Bank
Show more
Pietro "Pete" deVolpi is a financial crimes compliance professional focusing on risks emerging from non-bank financial institutions including Virtual Asset Service Providers in the wholesale and payments space. He is currently a Vice President in the Global Financial Crimes Division, Global AML Department of MUFG Bank, Ltd. New York. He brings over 15 years of experience working in legal, risk and compliance roles within the financial services sector.
Pete previously worked as a financial crimes compliance manager at a Big Four accounting firm, where he aided financial institution clients with enhancing and optimizing AML and sanctions programs and conducting program remediations. Earlier in his career, Pete practiced as an attorney where he worked primarily on behalf of institutional investors in securities litigation matters.
Pete currently serves on the Digital Assets and Payment Transparency working groups for the Wolfsberg Group. He is a member of the bar in several US state and federal jurisdictions and is a Certified Anti-Money Laundering Specialist (CAMS).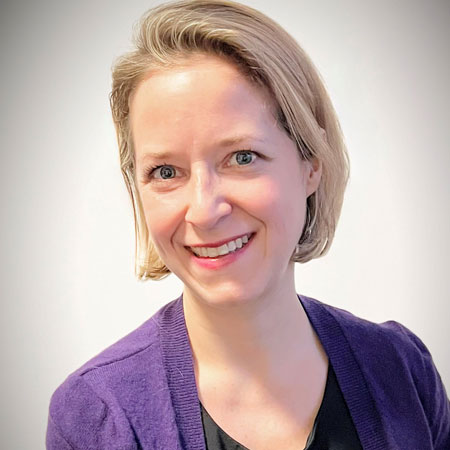 Maeva Donlin
Sanctions Advisory Lead, VP
Bank of the West
Show more
Maeva Donlin joined Bank of the West as the Sanctions Advisory Lead, VP in 2020. She is responsible for the Sanctions policies governance program, provides subject matter expertise on Financial Sanctions policies and regulatory matters to Business Lines and Operations.
She is in charge of Sanctions risk oversight, investigations, reporting and Global Sanctions risk assessment. She is the predominant lead in regulatory examinations and audit reviews, and supports other key initiatives to enhance the Bank's Sanctions Compliance Program.
Prior to joining Bank of the West, she worked at BNP Paribas in their Group Financial Security Department where she was the Head of Sanctions Training. She was in charge of the creation, segmentation and implementation of the Group's OFAC Sanctions training curriculum. During her tenure, she has organized hundreds of face-to-face and remote training sessions for Compliance Officers and Relationship Managers all over the world.
Donlin is a founding member of the Women in Sanctions Network (WSN) Group. She is currently an Adjunct Professor at Fordham University School of Law teaching economic Sanctions; has guest lectured at Columbia's graduate School of International and Public Affairs and is a frequent speaker at various industry events.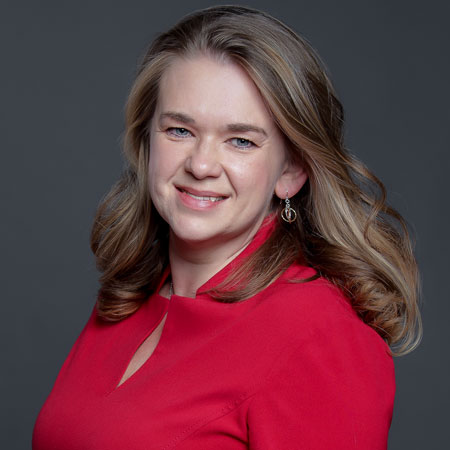 Orisia Gammell
Chief Legal Counsel, U.S. Export Control and Head of the Export Control Innovation Team
SAP
Show more
Orisia Gammell is Chief Legal Counsel, U.S. Export Control and Head of the Export Control Innovation Team at SAP. As the Head of the Export Control Innovation Team, Orisia manages a team of export compliance professionals tasked with developing and implementing new and innovative solutions for managing SAP's global export control and sanctions compliance program, including implementation of new legal requirements, enhancement of IT solutions and integration of new acquisitions. As Chief Legal Counsel, Orisia also serves as a legal advisor and subject matter expert on U.S. export control and sanctions laws applicable to SAP activities worldwide. Prior to joining SAP, Ms. Gammell was in private practice, focusing on a wide array of international trade matters. She worked with companies of all sizes in a variety of industries, advising on import, export and sanctions compliance, developing comprehensive, multi-faceted global compliance programs, and training business stakeholders worldwide. In addition to her work at SAP, Ms. Gammell currently serves as the President of the Organization of Women in International Trade (WIIT) in Washington DC.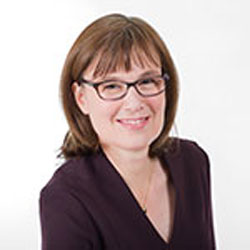 Heidi Kinkartz
B.A., LL.B., CAMS | Director
Global Sanctions
Scotiabank
Show more
Heidi Kinkartz is a sanctions specialist with over two decades of professional experience in varying capacities in the financial services industry.
Heidi is currently the Director, Global Sanctions in Scotiabank's AML Risk Group, based in Toronto, Canada. In this role, she leads a team that is responsible for facilitating enterprise-wide compliance with Canadian and OFAC sanctions by providing expert advice and counsel on Scotiabank's enterprise-wide sanctions program, client and transaction sanctions exposure, business line procedures and controls, the design of new products and services, as well as by delivering enterprise-wide advisory documents and guidance tools and business-specific sanctions training.
Before joining Scotiabank's AML Risk Group, Heidi was Senior Legal Counsel in Scotiabank's Legal Department supporting the Canadian retail bank and enterprise-wide insurance businesses.
Heidi holds a Bachelor of Arts from the University of Toronto, an LL.B. from Osgoode Hall Law School (York University) and is called to the Ontario Bar.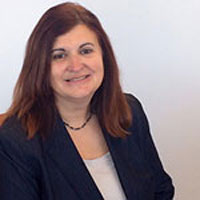 Jacqueline Santos
Senior Vice President Enterprise Compliance
Bank Secrecy/Anti-Money Laundering and Sanctions
PNC Bank
Show more
Ms. Santos is responsible for Global Sanctions and AML Regulatory control programs at PNC Bank. As Senior Vice President and Enterprise Sanctions Officer, she is responsible for managing the compliance teams that support Sanctions Compliance. She has AML compliance oversight for Trade Finance, PNC Foreign Offices and AML Special Programs. Ms. Santos' over 30 years' experience with PNC Bank has involved a number of compliance leadership positions in support of the Corporate and Institutional Bank, Treasury Management and Bank Operations including direct management of Funds Transfer Operations and Large Currency Reporting. She has coordinated and lead integration activities for several mergers and acquisitions specific to Sanctions and Anti-Money Laundering compliance programs. Ms. Santos has a Bachelor of Science Degree from Kean University and is a current member of the Women's Business Resource Group.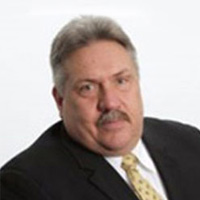 Salvatore Scotto
Foreign Financial Institution Representative
Senior Vice President
Bank of China
Show more
Salvatore is a globally recognized thought leader in Financial Crimes Compliance. He is a tested banking and government professional with experience in Anti Money Laundering, Office Foreign Assets Control and international sanctions compliance, internal control, consumer banking, securities, trade services & payment operations and e-commerce products. Salvatore has extensive experience in both technical and management aspects of developing and coordinating robust compliance programs, and the remediation of regulatory enforcement actions, MRAs, Consent Orders, and Deferred Prosecution Agreements. Salvatore is considered a Subject matter expert in regulations pertaining to Bank Secrecy Act (BSA), Anti-Money Laundering (AML), U.S.A. Patriot Act, U.S. and International Economic and Trade sanctions, and Foreign Corrupt Practices Act (FCPA). Salvatore is a frequent speaking for industry groups on AML, Sanctions and Compliance topics. Salvatore is currently employed by Bank of China, as Senior Vice President in the Legal & Compliance Department as Head of Sanctions. In this current role, Salvatore is accountable for the remediation of sanctions related opportunities and is implementing a comprehensive sanctions compliance risk framework for the bank. Previously, he has implemented for major domestic and foreign financial institutions AML and Sanctions compliance related programs and technology efforts. In addition to Private Sector experience, Salvatore worked for the U.S. Department of the Treasury, Terrorism and Financial Intelligence, Office of Foreign Assets Control, as a Senior Compliance Officer. In this capacity, Salvatore was involved with sanctions program implementations, advisory, program compliance, outreach and enforcement. Salvatore also represented the US Government in various interactions with other U.S. agencies, Foreign Governments and Private individuals.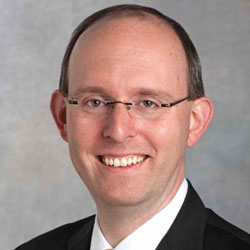 Clay Stevenson
Managing Director | Global Head of Sanctions & Embargoes
Deutsche Bank USA Core Corporation
Show more
Clay Stevenson is an independent consultant specializing in economic sanctions matters, assisting clients in a variety of industries navigate the challenges of fast-changing requirements. Prior to starting his consultancy, from 2009 to 2017 Clay was Managing Director and the Global Economic Sanctions Executive for Bank of America Corporation, responsible for the company's economic sanctions and anti-boycott compliance efforts, as well as a stint leading its anti-bribery / anti-corruption and Code of Ethics programs. From 2007-2009 Clay had responsibility for economic sanctions compliance at Merrill Lynch. And from 1999-2007, Clay served with the Department of the Treasury's Office of Foreign Assets Control (OFAC), working first in the Compliance Division and later what is now the Office of Global Targeting, the group responsible for OFAC's sanctions designation activities. Among his roles while at OFAC, Clay served as the first Chief of the Counter-proliferation Section within the then-Designation Investigations Division where he led a team of sanctions investigators charged with targeting the assets of weapons of mass destruction proliferators and their support networks, with particular focus on North Korea and Iran. Clay received his BA from the George Washington University and his MA from the Johns Hopkins University's School of Advanced International Studies.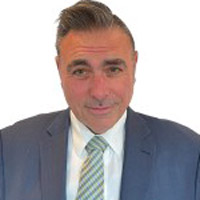 Howard Spieler
Sanctions Risk Officer
Citi
Show more
In June 2023, Howard joined Citigroup as a Sanctions Risk Officer for the Banking, Capital Markets and Advisory Group, where he works with first and second line stakeholders to ensure sanctions compliance with applicable regulations, policies and procedures.
Previously, Howard was a Vice President in the Global Sanctions Compliance Department at MUFG, where he collaborated on sanctions compliance program initiatives and worked on wide-ranging projects, including risk assessments, global product reviews, and consulting on complex transactions. Prior to that, he held anti-financial crime roles at Citibank and AIG, where he provided sanctions and compliance subject-matter expertise to global stakeholders.
Before that, Spieler served in the Bloomberg administration for 10 years, with seven of those years as head of compliance at the New York City Economic Development Corporation, where he helped develop and maintain its risk-based compliance program, which included managing regulatory reporting as well as the ongoing monitoring and assessment of a $30 billion portfolio of public-private real estate transactions.
Between 2016 and June 2023 Howard served on the volunteer board of the ACAMS New York Chapter, with the last five years as as the Chapter Co-Chair. Howard holds a Master's Degree in Accounting from Kean University, a Master's Degree in Business Administration (MBA) from St. John's University, and a Bachelor of Arts with a focus on political science from the University at Albany, State University of New York. Additional information about Howard's education and professional experience may be found at https://www.linkedin.com/in/howardspieler.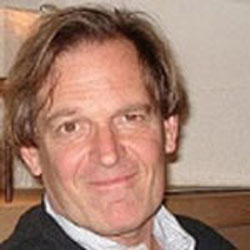 Robert Walsh
Deputy Chief Compliance Officer and Global Financial Crime Officer
AXA Group
Show more
Bob Walsh is the Deputy Chief Compliance Officer and Global Financial Crime Officer for AXA Group. AXA provides insurance, investment management and banking in over 50 countries. His main focus is ensuring compliance with international laws on anti-money laundering, international sanctions, bribery and cross-border tax evasion.
His outside activities include:
1. Industry consultation to the Financial Action Task Force and the US Bank Secrecy Act Advisory Group
2. The Financial Crime Committee of the International Association of Insurance Supervisors
3. Chairing the Sanctions in Insurance Roundtable, comprised of most major global insurance companies
Bob started his career at an international bank, and had subsequent roles as a securities regulator, and as an executive at an innovative technology firm.
Bob has a Political Science degree from McGill University, a JD from Osgoode Hall Law School and an MBA from the Ivey School of Business. He is based in New York.
Law Firms & Consultancies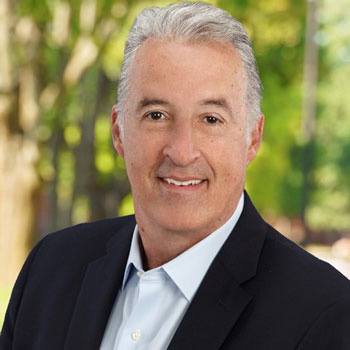 John Arvanitis
Senior Managing Director
Treliant, LLC
Show more
John Arvanitis serves as Senior Managing Director for Global Financial Crimes Compliance at Treliant. John advises clients globally on anti-money laundering matters, bringing impactful and valuable insight to their regulatory challenges via his extensive international and domestic investigative experience. He has significant experience across a broad range of compliance related programs to include know your customer, and sanctions AML processes, policy, and program formulation.
Prior to joining Treliant, John oversaw Kroll's Financial Crimes Consulting and Risk unit leading teams experienced in analyzing and investigating transaction monitoring alerts, detecting suspicious activity, and identifying money laundering typologies, particularly for high-risk rated customers. This group also focused on developing and assessing AML policies and procedures, determining legal entity beneficial ownership, as well as conducting effective sanction screening as it relates to verifying customers.
Before joining Kroll, John had a distinguished 27 year career with the U.S. Department of Justice/Drug Enforcement Administration (DEA), where he served as a Senior Executive Service (SES) member leading numerous global initiatives focused on disrupting and dismantling transnational organized crime syndicates, with an emphasis on their money laundering and other illicit activities.
In this role John served as DEA's Chief of Global Financial Investigations, with responsibility for directing, overseeing and augmenting the organizations global strategies and objectives as they related to criminal investigations around the world. Additionally, in this capacity he represented DEA to OFAC, FinCEN, and FATF as it relates to providing strategic insight relating to regulatory and enforcement activity, as well as policy development.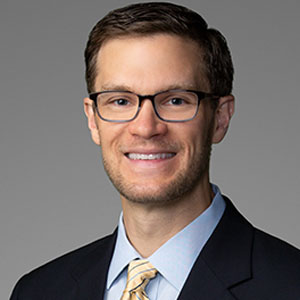 Nick Baker
Managing Director, Forensic & Litigation Consulting – Export Controls, Sanctions & Trade
FTI Consulting
Show more
Nick Baker is a seasoned international trade compliance professional with experience in import compliance, duty and tariff mitigation, export controls, and economic sanctions. Mr. Baker assists his clients with the development of international trade compliance programs, responding to government agency inquiries, audits, and disclosures. He has provided guidance on import and export regulatory matters to multinational corporations in industries such as technology, telecommunications, energy, healthcare, consumer products, and agriculture.
Mr. Baker leads the customs and trade service offerings in the U.S by adding value for his clients through tariff impact studies, duty reduction strategies, responding to U.S. Customs inquiries (audits, prior disclosures, administrative protests, penalty allegations), and compliance procedure enhancements. He is experienced in identifying and implementing cost saving improvements such as first sale for export, tariff engineering, valuation planning, free trade agreement eligibility, and special program applications such as foreign trade zones.
Equally knowledgeable in export control and sanctions matters, Mr. Baker offers comprehensive assistance on compliance with the EAR (dual use export controls, proliferation controls, denied persons and entities, anti-boycott), OFAC regulations (embargoes and sanctions, specially designated nationals, and blocked persons), and ITAR. He routinely performs training on the deployment of import and export compliance policies for clients around the globe.
Mr. Baker works with companies to navigate the challenging landscape of civil and criminal international trade investigations including defense against alleged fraudulent imports, antidumping duty circumvention, smuggling and transshipment, and violation of U.S. export control rules. He also supports the assessment and monitoring of ongoing corrective actions as required by agreements with various U.S. government agencies and judicial branches.
Mr. Baker draws upon his experience as a petrochemical engineer to better provide technical guidance on product classification, licensing, and the testing of trade compliance controls. Prior to FTI Consulting, Mr. Baker started his international trade career with a boutique law firm specializing in import and export regulatory matters and was most recently a member of a Big 4 consultancy's global trade practice.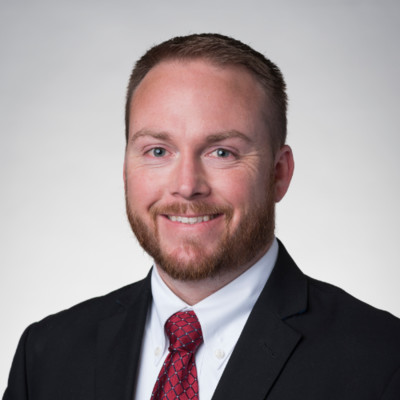 Matthew Bell
Practice Leader of Export Controls & Sanctions
FTI Consulting
Show more
Matt Bell is a Senior Managing Director and the Leader of the Export Controls & Sanctions offering in the Forensic & Litigation Consulting (FLC) segment at FTI Consulting, and he is based in Houston. He specializes in international trade compliance including export controls, economic sanctions, antiboycott, and related US and global regulations.
Mr. Bell helps his clients build or enhance their trade compliance programs through procedural enhancements, audits, and trainings that are properly benchmarked to leading practices. Mr. Bell also has experience overseeing large and highly complex global investigations in some of the most challenging regions of the world. His specialization is honed through his experience as a senior in-house counsel for several organizations that committed significant resources to designing and implementing world-class trade compliance programs. As a result, he advises his clients from a unique perspective that balances compliance with these highly complex laws and regulations with the practical realities of implementing his advice in the day-to-day operations of the company.
Mr. Bell has extensive experience advising clients on the complex regulations related to encryption controls, de miminis analyses, second incorporation rule application, and sanctions regulations, especially as they apply to avoiding business in sanctioned jurisdictions or with sanctioned parties, as well as in wind-down of operations in sanctioned jurisdictions. His expertise spans across several industries including energy, telecommunications, technology, and aerospace/defense, as well as for both US and non-US companies with extensive global operations.
Mr. Bell has made his career building best-in-class compliance programs under intense government scrutiny including extensive experience working with the US Departments of Justice, Commerce, and Treasury as part of government investigations, civil and criminal settlements, and helping companies through the rigors of government-mandated audits and monitorships. Mr. Bell also advises on compliance with the export control regulations administered by the Nuclear Regulatory Commission, Department of Energy, and Department of State.
Prior to FTI Consulting, Mr. Bell held senior legal and compliance positions in major multi-national companies in the telecommunications and energy industries, including having served as a chief compliance officer, senior global anticorruption counsel, global trade compliance counsel, and regional compliance counsel for these organizations. Much of his work with these companies occurred during investigations related to and as a result of record-setting settlements with various US government agencies related to FCPA, export controls, and sanctions violations. Mr. Bell started his career in consulting with international trade practices in two of the Big 4 consultancies.
Mr. Bell is an active member in the American Bar Association, Section of International Law and serves on advisory committees for both Trace International and the Association of Certified Sanctions Specialists.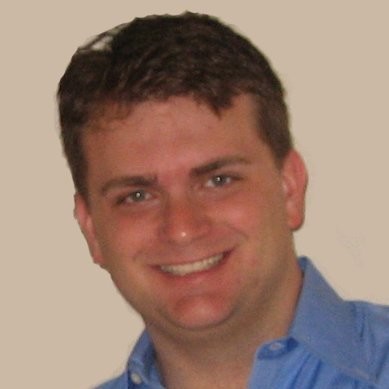 Michael Byrne
Chief Executive Officer
Institute of International Banking Law & Practice (IIBLP)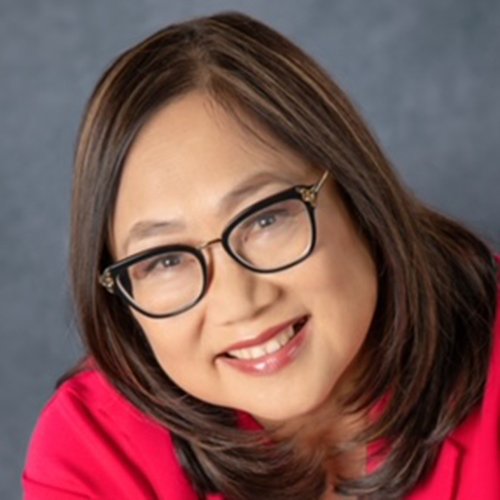 Jeanette Chu
Vice President National Security Policy
National Foreign Trade Council (NFTC)
Show more
Jeannette L. Chu is a senior associate (non-resident) with the Trustee Chair in Chinese Business and Economics at the Center for Strategic and International Studies. Ms. Chu is the vice president for national security policy at the National Foreign Trade Council. She is leading a new program around advancing the interests of U.S. business in safeguarding U.S. national security and promoting global security through export controls, sanctions regimes, and policy initiatives. Prior to the NFTC, Ms. Chu was a senior managing director at PricewaterhouseCoopers (PwC), where she led a multidisciplinary team in advising clients on national security regulatory compliance matters. Ms. Chu previously served as a senior adviser in the Bureau of Industry and Security, U.S. Department of Commerce. From 2005 through 2010, Ms. Chu served as the senior export control attaché at the U.S. embassy in Beijing, China, and was the first officer-in-charge of the U.S. Immigration and Naturalization Service offices in Guangzhou and Beijing, serving from 1997 through 2005. Ms. Chu brings over 24 years of law enforcement and investigative experience. Ms. Chu received her BA in political science from American University.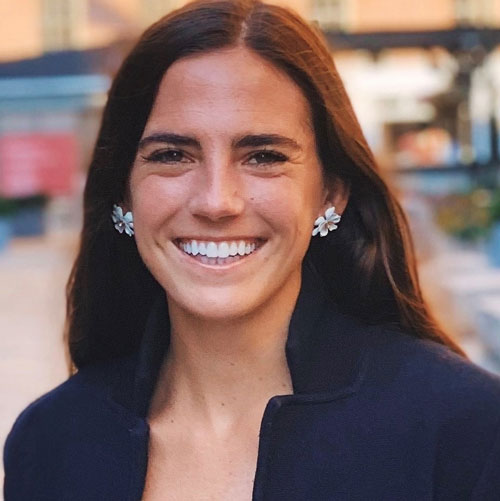 Morgan Holleran
Director – Industry Practice Lead, Financial Crime Risk Solutions
Moody's Analytics.
Show more
Morgan is a financial crime compliance Industry Practice Lead with Moody's Analytics. She holds specific expertise within technology advisory and data applications. Morgan works strategically with clients to implement data and technology solutions, improving the effectiveness and efficiency of compliance programs across sanctions, anti-money laundering, know your customer, anti-bribery and corruption, and third party due diligence. Prior to joining Moody's in 2017, Morgan worked for an international consultancy throughout the Middle East and Asia, leading business development and macroeconomic research to drive foreign direct investment in emerging markets.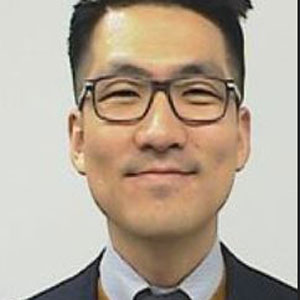 Ki-Chan Jeon
Counsel
Bloomberg L.P.
Show more
Ki-Chan (KC) Jeon is a Counsel with the Financial Regulatory/Global Financial Crimes team in Bloomberg's Legal & Compliance department. In this role, he advises on issues including global sanctions, anti-money laundering, anti-bribery, and other financial crimes. KC joined Bloomberg in 2022 and is based in New York City. Prior to working at Bloomberg, KC was an Associate Counsel at both State Street Corporation and the Federal Home Loan Bank, where he worked on different financial regulatory issues, including third-party risk management and compliance requirements.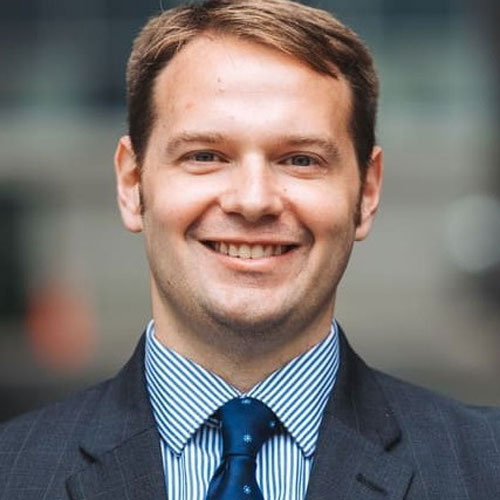 Derrick Kyle
Senior Associate
Torres Trade Law
Show more
Derrick Kyle is a Senior Associate at Torres Trade Law. He regularly assists clients with all facets of global trade and national security, including matters related to export controls governed by the International Traffic in Arms Regulations (ITAR), Export Administration Regulations (EAR), and the Nuclear Regulatory Commission, customs, and sanctions.
Mr. Kyle has extensive experience in export classification, preparing export licenses, and developing export compliance manuals and programs. He also advises clients in a variety of industries on risks presented by U.S. economic sanctions administered by the Department of the Treasury Office of Foreign Assets Control (OFAC). On the import side, Mr. Kyle has experience classifying products within the Harmonized Tariff Schedule, completing prior disclosures with U.S. Customs and Border Protection (CBP), and submitting protests with CBP and obtaining favorable results for clients.
Mr. Kyle also has extensive experience in conducting detailed investigations pursuant to government disclosures with the above regulatory agencies. Additionally, Mr. Kyle advises clients regarding the clearance of transactions subject to the jurisdiction of the Committee on Foreign Investment in the United States (CFIUS).
Mr. Kyle regularly speaks and writes on international trade and national security topics.
Speaking Engagements
Preparing Successful Customs Ruling, Protests, and Prior Disclosures, National Customs Brokers & Forwarders Association of America, Inc., webinar, (October 15, 2020).
2021 Updates on the Current Embargo and Sanctions Programs, U.S. Commercial Service and NEI Exporting Mechanics Webinar Series II, webinar, (April 20, 2021).
Export and Economic Sanctions Due Diligence: Practical Considerations, Torres Webinar Series, (July 15, 2021).
Preparing Successful Commodity Jurisdictions and CCATS Requests, International Compliance Professionals Association 2021 Summer Conference, Orlando, Florida, (July 25, 2021).
Preparing Successful Commodity Jurisdictions and CCATS Requests, 2022 International Compliance Professionals Association Annual Conference, San Diego, California, (March 1, 2022).
Preparing for CBP Audits, Lorman Education Services, webinar, OnDemand course, (October 11, 2022).
Effective Solutions to "bridge the gap" for investors to the United States, SelectUSA, Toronto, Ontario, (November 9, 2022).
Export Sanctions Panel – Ukraine/Russia/China, American Association of Exporters and Importers Road Show, Dallas, TX (November 10, 2022).*
Exporting with the Experts, University of Texas at Arlington (March 2023)
A Primer on the Committee on Foreign Investment in the United States (CFIUS): Are You Ready for Increased Enforcement?, International Law Section of the State Bar of Texas Annual Institute, Dallas, Texas (April 20, 2023)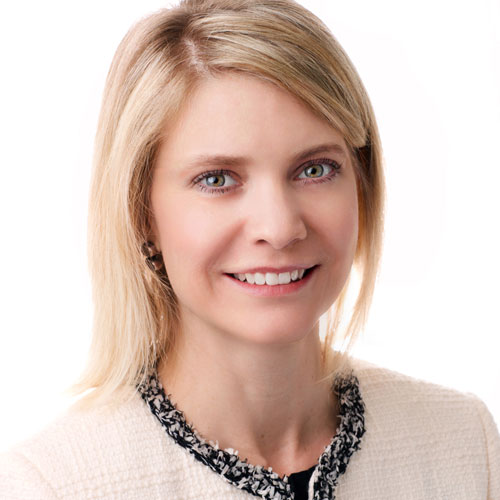 Anne Marie LaCourse
Global Trade Industry Advisor
Sayari Analytics
Show more
Anne Marie Lacourse advises on the global trade industry for Sayari and Dow Jones. She has 25+ years of demonstrated experience helping over 2,000 companies embed international trade compliance into their global supply chains and commercial operations. She has deep experience developing, implementing, and managing cross-border trade platforms to support multijurisdictional import and export regulations and has managed three-quarters of a million classifications across nearly a billion shipments on every continent. Her extensive technical and practical knowledge across diverse regulatory schemes has been instrumental in completing nearly 1,000 assessments and audits. She has served as a U.S. State Department International Traffic in Arms Empowered Official (ITAR-EO) and is a member of the ACAMS Editorial Committee, contributing to ACAMS Today on topics such as trade-based money laundering and managing global import and export controls.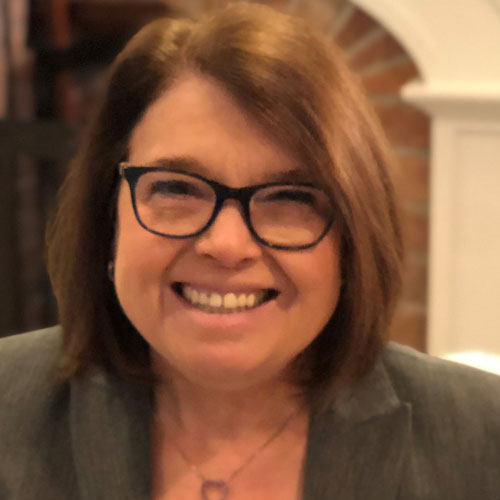 Terry Pesce
Subject Matter Expert in Financial Crimes
AML Right Source
Show more
Teresa Pesce is an industry leader and Subject Matter Expert in Financial Crimes regulatory enforcement and compliance. She has a demonstrated history of working in and with the financial services industry, including in government, industry, and consulting. She has led large teams and managed significant projects, and she has designed and implemented financial crimes compliance programs and organizational structures.
Prior to establishing her independent consulting firm, Ms. Pesce spent 13 years as a Principal in KPMG's Forensic Advisory Services, serving as Global Head of Anti-Money Laundering and Head of the firm's Financial Crimes Solution. She has spearheaded engagements for financial institutions in addressing numerous financial crimes and sanctions issues, including assisting clients facing regulatory enforcement actions, both private and public. She has often been called upon to report directly to law enforcement agents and prosecutors, regulatory agencies and Boards of Directors.
Before joining KPMG, Ms. Pesce was Executive Vice President and AML Director for the North American operations HSBC North America. She joined the bank to build out the AML compliance function for all business lines in response to a regulatory order imposed in 2003 and lifted by the OCC during her tenure in 2006.
Prior to joining HSBC, Ms. Pesce was an Assistant United States Attorney in the Southern District of New York, serving as Chief of the Major Crimes Unit, and Deputy Chief of the Criminal Division. From 1999 through 2003, Terry was responsible for supervision and oversight of all money-laundering and tax prosecutions and worked closely with law enforcement and the financial regulatory agencies responsible for oversight of AML enforcement. During her tenure at the US Attorney's office, she investigated and prosecuted numerous cases involving and charging money laundering.
Ms. Pesce serves as a Lecturer for the Case Western School of Law, Masters of Financial Integrity program. She lectures on a variety of subjects relevant to anti-money laundering enforcement and compliance.
Ms. Pesce holds a BA from Columbia University, where she graduated magna cum laud, Phi Beta Kappa, and she holds a JD from Columbia University School of Law where she served as Managing Editor of the Law Review and received prizes in Constitutional Law and Trial Advocacy.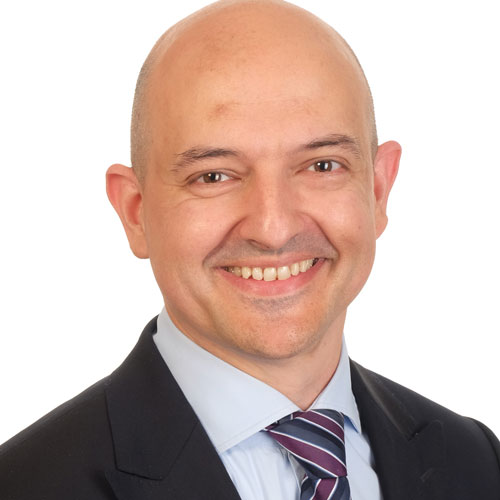 Ben Princen
Product Manager
Symphony AI
Show more
A seasoned professional, Ben Princen has nearly two decades of experience in compliance. In the last 5 years, Ben has been focused on developing and delivering market-leading sanctions solutions at SymphonyAI Sensa-Netreveal. A Certified Sanctions Specialist with ACSS, Ben has been a driving force in technological innovation for some of the largest financial institutions in the world, implementing and evolving their approach to sanctions screening. His passion for excellence and dedication to shaping the future of watch list management solutions solidify his position as an expert and leader in the ever-evolving world of sanctions.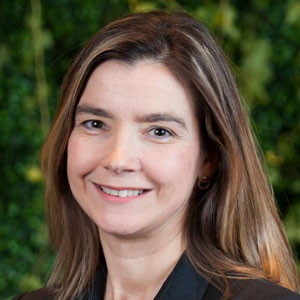 Saskia Rietbroek, CSS
Executive Director
ACSS
Show more
Saskia is the Executive Director and Co-Founder of the Association of Certified Sanctions Specialists (ACSS), a professional membership body for sanctions professionals worldwide. She is a Certified Sanctions Specialist (CSS) and Certified Anti-Money Laundering Specialist (CAMS) and an industry leader in financial crime topics. Saskia has over 15 years of Sanctions/AML experience in the U.S., Latin America and Europe. Her global footprint enables Saskia to apply valuable expertise and insight into international training and financial crime compliance projects.
She is a frequent speaker in English, Spanish and Dutch on a variety of financial crime topics.
She earned law degrees from Leiden University (Netherlands) and Universidad La Católica (Lima, Peru), and was admitted to the Lima Bar Association. She also holds an international MBA from Florida International University. She speaks fluent Dutch, English and Spanish, as well as basic German.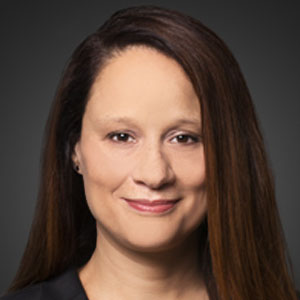 Amber Vitale
Managing Director
FTI Consulting
Show more
Amber Vitale specializes in OFAC and anti-money laundering (AML) matters. Amber has more than 17 years of experience that includes roles in OFAC enforcement, in-house compliance, legal practice, and consulting from which she brings multiple perspectives and insights to projects involving financial crimes-related regulation and compliance, and risk management and internal controls. She is adept at assessing compliance programs, identifying regulatory concerns, providing holistic and risk-based guidance, and developing tailored solutions for clients. She offers deep expertise to OFAC investigations, enforcement matters, and litigation. Amber has been a sanctions expert and liaison to investigators and prosecutors from federal, state and local agencies, such as the U.S. Department of Commerce, U.S. Department of Justice, and Manhattan District Attorney's Office. Prior to joining FTI Consulting, Amber worked at the U.S. Treasury Department's Office of Foreign Assets Control (OFAC), most recently as an Enforcement Section Chief, where she investigated cases involving financial services, oil and gas, shipping, electronics, agricultural, medical, and other industries. More recently, Amber was the Head of Sanctions Advisory at Brown Brothers Harriman & Co., where she was responsible for global sanctions policy and procedures; OFAC reports, guidance, and training; and the risk-based review of sanctions lists and screening system settings. Previously, Amber developed global anti-financial crime polices and conducted OFAC investigations as the Senior Compliance Officer for Economic Sanctions and Assistant General Counsel at AIG International. As an Associate at Schulte Roth & Zabel LLP, Amber advised banks, insurance companies, money-service businesses, broker-dealers, investment advisors and hedge funds on AML, OFAC and anti-bribery/corruption compliance and created various documents for these programs. She also served as a Director at a Big Four firm where she developed and led AML and OFAC-related remediation projects for financial institutions subject to regulatory orders. Amber's relevant experience includes: assessing the global sanctions program of one of the world's largest asset managers and custodians, and developing a Target Operating Model with an implementation roadmap; advising the New York branch of the world's largest multinational bank regarding FircoSoft implementation, including drafting a Business Requirements Document and Tuning/Testing Reports, and creating test cases and data for Functional Performance and User Acceptance Testing; and conducting an independent review of the governance and oversight structure for a global European-based financial institution pursuant to consent order. In addition, Amber performed an enterprise-wide assessment of a global investment firm's OFAC screening including documentation and gap analysis of existing controls, with recommendations for enhanced screening and other risk-mitigating measures. Subsequently, she created a KYC Data Requirements Policy with recommended documents the client should obtain based on its customers' individual or entity type to perform required procedures for AML and OFAC compliance.